13 Tips for Kindle Formatting
I've had my moments when it comes to formatting Kindle books. I'm going to share a few of my Kindle formatting horror stories with you.
I'll start with the most recent… are you sitting comfortably? I buy a "guru" course on Kindle books. Even though I've published 5 at this point, I decide for some insane reason that I want to spend $600 on some course with software. I add the book to the software and upload the images. I edit in the software and then I export and publish… only none of the images are in the book…
I'm not pleased and support never got back to me beyond send us a link.
I use and love Product Creator Pro for small Kindle guides, but it has its limits. Its maximum is 50 pages for Kindle -epub conversion. When you have 389 it's painful. No, it's worse than painful. It's torture.
Get a book professionally edited and although it looks good to me, three readers email with the same errors that the editor missed. I've now learned that the readers get the book before the editor and then your book will be perfect before it goes on sale or free promo.
13 Tips for getting your existing eBooks ready for the Kindle
When it comes to Kindle it's important to keep it simple. You're not going to be able to put fancy spacing in and huge titles like you can in your PDF documents. So, if you're going to format your book for all places it is important to keep a bare bones copy of your eBook to use to format for the Kindle.
You may use any word processor you like to type up your book but it should have a function to save in .html format.
While you are writing your book just keep the book simple. 1 inch margin, a normal font like Times New Roman size 12. Your spacing should not be more than 1.5 times, so no double spacing because it will not look right on an eReader.
This may also mean that you need to add more value to your book because people do not want to pay a lot of  money for a 20 page book. Your eBook can be any length you want…  as long as you cover all aspects your book says that it covers. In other words a great blog post is not a Kindle book.
While writing your book just save it in a .doc or .docx format and don't worry about any of the other formatting needs until it's time to format for publishing however you can keep these things in mind:
Do not use bullet points, certain fonts, headers and footers as they will not be transferred to Kindle, so don't use them in your eBook.
You may use indents, bolding, italics and headings.
eBook readers do not have page numbers, so leave these out of the file. Readers navigate using the table of contents
If you want a new chapter to start on a new "Page" ensure that you manually insert a page break with your software.
All images must be inserted so that they appear in the center by aligning them in the center.
Always edit, spell check and grammar check your finished product. Nothing is worse than doing all the work of getting your book published only to have readers comment on your lousy spelling and grammar! Yeah even when I've had books professionally edited and eagle-eyed reader has spotted one or two mistakes that we missed.
If your existing eBooks that have already been formatted in a different way you can cut and paste the text into another word file and remove formatting by choosing the option, "keep text only" then reformat the entire eBook from page one.
And use Kinstant Formatter
Yes, Kinstant Formatter is my weapon of choice when it comes to formatting Kindle Books. I love it so much I've created a how to use Kinstant Formatter guide. The Kinstant Formatter guide will be free via Amazon Kindle 26th and 27th of March. Go and grab a copy asap.
If you miss the free days, you'll find the book is just 99 cents, or 77 pence in English. More affordable than a guru course :)
If you find it useful, by all means leave me a review.
And finally… I promised some goodies if you share this post – make sure you share from the box below. When you've shared the post, the box will disappear, and your goodies will be there. Just right click and "save -as". Please note, the share option does not work on the Kindle device. Sorry!
[sociallocker]
Kindle Checklist <— right click and save as
Kinstant Formatter Step-by-StepGuide <— right click and "save as" to your desktop
Template 5 – Pricing Your Kindle Book <—- right click and save as.
Want more Kindle Book Creation templates?
Special Offer: 10 Kindle Book templates, WordPress Theme, editable ecovers and Faceboook Covers for just £17 (usual price £34.99)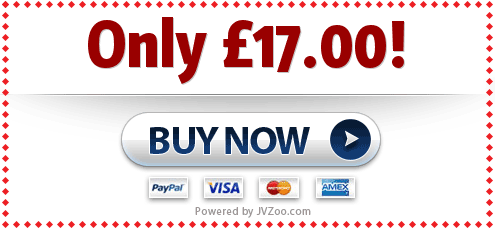 [/sociallocker]